ARS 11 - Changes your perception of Africa and contemporary art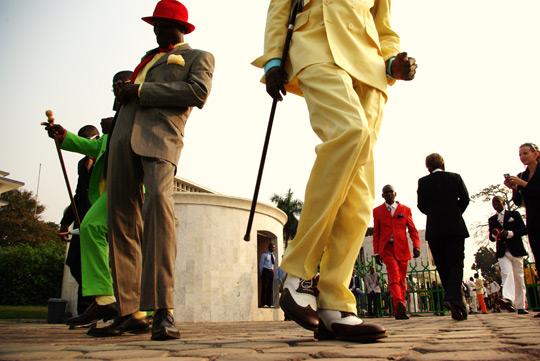 The ARS 11 exhibition investigates Africa in contemporary art. In addition to artists living in Africa, the show also features others who live outside the continent, artists of African descent as well as Western artists who address African issues in their work. The exhibition features some 300 works by a total of 30 artists. The Kiasma Theatre also has a programme of ARS events and performances.
The themes of the exhibition, such as migration, environmental problems and urban life are global, issues that affect us all. At best ARS 11 can produce new understanding and also provide background information on the situation in today's Africa. The exhibition will extend the idea of what Africa, contemporary art and African contemporary art are today.
ARS 11 in a nutshell
ARS 11 is a major international art event filling Kiasma with artworks, performances, screenings, discussions and workshops. The ARS 11 curator team are Pirkko Siitari, Director of Kiasma, Arja Miller, Chief Curator, and Jari-Pekka Vanhala, Curator. The ARS 11 programme for Kiasma Theatre will be compiled by Riitta Aarniokoski.
The Centre for Contemporary Art Lagos (CCA, Lagos) will participate in the ARS 11 project with an exhibition of photographic work by J.D. 'Okhai Ojeikere from a career spanning more than 60 years. Guest curators for the Moments of Beauty exhibition are Bisi Silva and Aura Seikkula.
ARS 11 will be part of the programme of the Turku 2011 European Capital of Culture. The contribution of Kiasma will include two video installations from its collections: Where is Where? (2008) by Eija-Liisa Ahtila and WESTERN UNION: Small Boats (2007) by Isaac Julien.
The ARS 11 exhibition will extend to eight cities in Finland as well as to Stockholm, Sweden. The satellite exhibitions will be curated and produced by the partner museums and will showcase the themes of ARS 11.
The ARS 11 exhibition celebrates the 50-year history of the most important exhibition institution in Finland. Organised since 1961, the ARS exhibitions have played a crucial role in shaping ideas about art and giving a face to contemporary art in Finland. The history of the ARS exhibitions will be showcased during ARS 11 by two publications produced by the Central Art Archives of the Finnish National Gallery as well as by documentary material. The documentary is available for watching in Kiasma for the duration of the ARS 11 exhibition.