B ( S ) T T F F E ST I VA L 2/3 july + 24 may
When refering to Africa, news still - too often - focus on poverty, epidemics, pollution, deforestation, conflicts… Thus given the idea that the continent cannot stand for itself (corruption, lack of facilities, brain drain…), that it is doomed and utterly needs to be saved (NGO, etc.).
But what we think is as urgent and truly lacking in Africa is a mediatic coverage regarding its contemporary culture and hype.
Because we all know the impact of speech and representation on the most diverse actions and decision-making … Let's just get back Africa's opportunity to surprise us, unprecedentedly!
In order to participate in the death of the collective unconscious governed by « povery porn », and to put forward a more cultural and up-to-date side of Africa, we mandate a new communication principle! - That's what we are willing to achieve here.
The question is not that of the existence of a literature or resources about modern Africa. However, we seek to make it more consistent and more than « real » in the eyes of the mainstream!
This question is all the more crucial than : « By 2035, Africa's labour force will be larger than China. 15 of the 20 fastest growing cities in the world between 2015 and 2020 will be African. » Mo Ibrahim, Entrepreneur and Philanthropist
It is high time Africa was given back the image of an influential world power, rich, dynamic and fertile. Not only is it booming (structurally, politically, on both social and cultural aspects) but it is also deeply and lastingly inspiring.
And as a matter of fact: you just can't argue about the present/future of Africa, without restoring its history, also out of alienating views from the colonial era. One of Black(s) to the Future's strategical move is therefore to broadcast the GHA (General History of Africa) of UNESCO. Genuinely, we are targeting the people apart from schools and universities, the only two fields, this remarkable Institution plans to cover up through its programs of dissemination… Thus, we have chosen to stand as a strong scientific reference yet addressing (through the internet) the largest public, both in Africa and overseas. So if, by grace, you accepted to carefully review our presentation blog please, browse topics presented and especially the article "Kan Hoho - The need for history" : it tells about this essential faith professions of ours!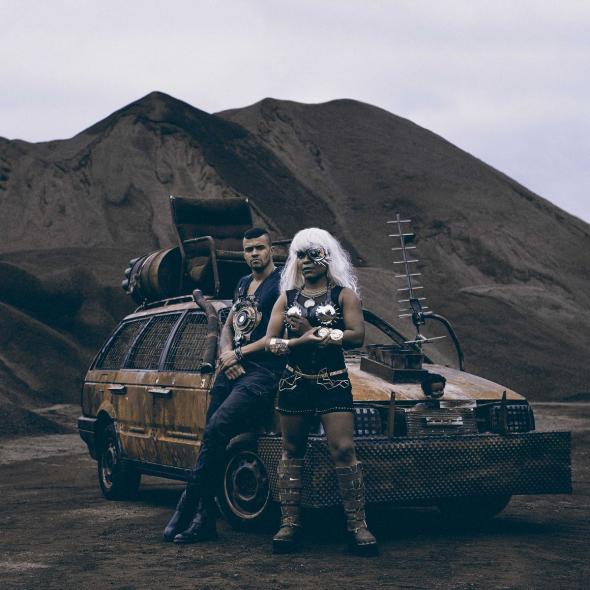 As an afrofuturistic transmedia platform, B(s)ttF endorses a renewed - modern, sustainable and uninhibited - relationship with africanness and its means of expression.
We believe that people (from the mainstream but also afro-related, young ones especially) lack an access to african (and its diaspora) features in terms of both art creation and general reflexion. Of course - and for the better! - more and more initiatives are now aiming to fill this gap. However - and mainly in the French-speaking world - many still lack taking into consideration (aside from the current fad), a long-term need for changing the very way we come accross such proposals and informations. Thus, we would like to highlight the work of visual artists but also journalists/writers/researchers, and later filmakers, performers, musicians… with who we could invent new showcasing formats of their art and thoughts.
B(s)ttF is thus built following two logics : the first being the broadcasting of practices and knowledge, the second of "value" creation. It gathers: an online mook (magazine/book, with a new heavier focus on translating existing contents starting next september), mixtapes and events, but also - to come - a graphic communication studio, an e-shop +brand, and more specific projects on how to recover and share African History (before colonialism!) and contemporary habits & know-hows.
We are still in our "launching" phase, however since the releasing of our website past september we reached more than 2000 people through our facebook page and keep building collaborations because these are the true basis we want to grow on : people.
With its festival, Black(s) to the Future offers you to plunge into afro-futurism and to (re-)discover the sounds - but not only - that will shape Africa's future: Dakar, Kinshasa, Paris, Johannesburg, Luanda… on a digital version!
Musically, we were looking for sounds at the crossroadsof Africa and other continents. Because our vision of afrofuturism is that it shatters all notions of gender, period, class and hierarchy. "Our" afrofuturism defends inclusion and cross values : "be as you want, we belong together"!
The line-up (live sets + clubbing): (you can find music links through the website and facebook)
IBAAKU - Afro-hypnotic experimental (Senegal / Akwaaba)GATO PRETO - Hypersonic beat-machine (Ghana – Mozambique / Damgaard)PHOTO ROMANCE - Afro & tropical bass (Belgium / La Brousse).MO LAUDI (South Africa)LULENDO (Angola)MOODY MATT (France)Les Afronautes d'Oberkampf : DJ Cucurucho + Piotr Kanyinda + MC-C Imperatriz + Pedrolito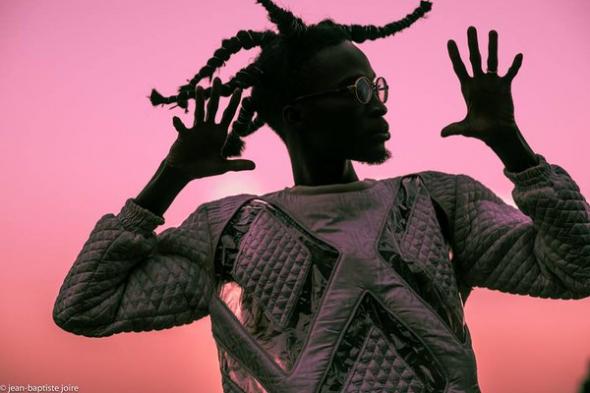 But also:
*Dance workshops & performance by the company BONNE ENFANT and some pantsula
*Exhibition: preview of the screen-exhibitionMEDIUM(S) co-curated by Stef Yamb (Afronauts Polyrhythmy) and myself withEmo de Medeiros, Tabita Rézaire, Kwesi Abbensetts, Dilo deMille, Yashua Klos, Suné Woods…
*Screenings: movies by Ishola Akpo(selected by Clementine Dramani-Issifou : Festival des Nouveaux Cinémas Documentaires / Ä F R O T O P I Ä) and audio documentaries by Hadrien La Vapeur and Corto Vaclav (collective Expedition Invisible in partnership with ARTE Radio)
*Conferences (/listening sessions): DJ KÔÔLet Claire Clouet/Sébastien Lefèvre
*Fooding : Les Cuistots Migrateurs – an association employing migrant as cooks
The event is free on Saturday from 4pm to 6amand Sunday from 4pm to 00 (except the night club € 10 on presale (excuding fees) / 13 € on site) NB: Registration for workshops (performances, lectures, projections) through hello@blackstothefuture.com.
Here are the links to the press release (in French) + full programm (there is an English version of the website and the prog as well) + facebook event (in French).