A new biography of one of Africa's seminal anti-colonial thinkers and activists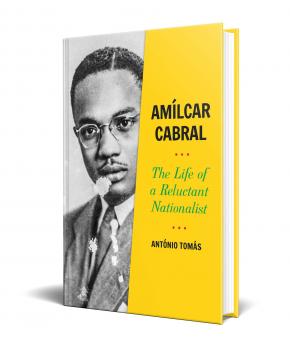 On 20 January 1973, the Bissau-Guinean revolutionary Amílcar Cabral was killed by militants from his own party.
Despite Cabral's assassination, Portuguese Guinea became the independent Republic of Guinea-Bissau. The guerrilla war that Cabral had started and led precipitated a chain of events that would lead to the 1974 Carnation Revolution in Lisbon, toppling the forty-year-old authoritarian regime. This paved the way for the rest of Portugal's African colonies to achieve independence.
Written by a native of Angola, Amílcar Cabral: The Life of a Reluctant Nationalist narrates Cabral's revolutionary trajectory, from his early life in Portuguese Guinea to his death at the hands of his own men. Using recently opened state security police archives, the book details his quest for national sovereignty, beleaguered by the ethnic-based identity conflicts the national liberation movement struggled to overcome. Through the life of Cabral, António Tomás critically reflects on existing ways of thinking and writing about the independence of Lusophone Africa.
António Tomás is Associate Professor in the Graduate School of Architecture at the University of Johannesburg. He holds a PhD in Anthropology from Columbia University, in New York. He has worked as a journalist in Angola and Portugal and has written extensively on issues related to Lusophone Africa.