LATE AT TATE: Tatiana Macedo and Paul Goodwin In Conversation, Friday 13th April
SCREENING & DISCUSSION
Duffield Room, TATE BRITAIN
Part of Late at Tate, Friday April 13, 2012 19.00-20.00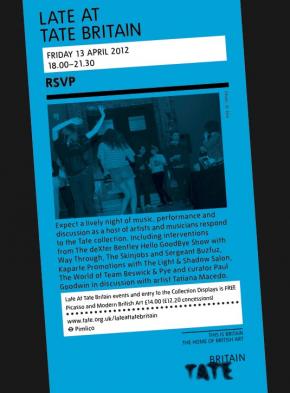 Tatiana Macedo is currently working on a new film project crossing the fields of art, cinema and visual anthropology in which she collaborated with Tate staff and filmed throughout the Tate gallery spaces.
A short work-in-progress extract of her film made for the occasion will be screened followed by a discussion with curator Paul Goodwin about the relationship between ethnography and visual art, the ethno-poetics of the body in film art as well as the story of Tatiana's unique experience of making the film in collaboration with Tate staff.
Tatiana Macedo born in Lisbon 1981, lives and works in London, Amsterdam and Lisbon. Tatiana is a Visual Artist who graduated from a BA Fine Arts at Central St. Martins College of Art & Design in 2004. She has been showing and publishing her work internationally since then. Macedo has recently finished her Post Graduate Studies leading to a Masters Degree in Visual Anthropology and is working on her first feature film.
Paul Goodwin is a curator and urban theorist based in London. His pioneering Conversation Pieces artist talks and performance series at Tate Britain (2008-2010) engaged a diverse range of contemporary art practices in dialogue with the Tate collection, including the work of artists Alia Syed, Boyle&Shaw, Laura Oldfield Ford, Leo Asemota, Susan Stockwell, The Otolith Group, Raimi Gbadamosi, Maria Kheirkha and Nada Prlja.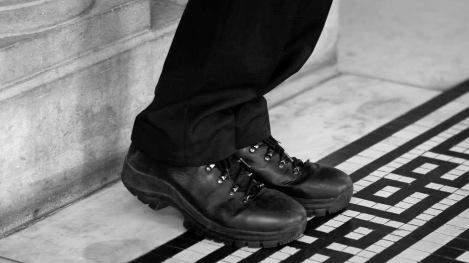 Image: Copyright, Tatiana Macedo, 2012