O BARULHAMENTO DO MUNDO: Para além da tolerância
PARA ALÉM DA TOLERÂNCIA
INSTITUT FRANÇAIS DU PORTUGAL | 25 outubro | 19h00-23h00
"No panorama atual do mundo, a questão capital é saber-se como ser um eu mesmo sem sufocar o outro, e como abrir-se ao outro sem asfixiar o eu mesmo."
(E. Glissant, Introduction à une Poétique du Divers, 1996)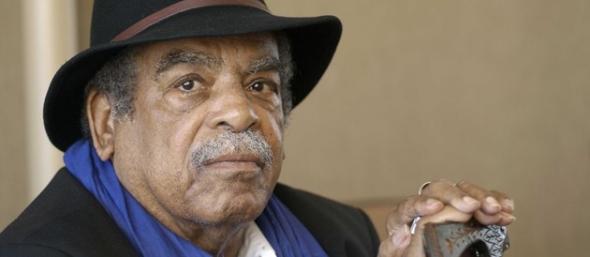 Prosseguindo com o projeto editorial que integra o programa do AFRICA.CONT, publica-se agora o livro Poética da Relação de Édouard Glissant, inaugurando assim a nossa primeira incursão nos domínios da ensaística e das ciências sociais e humanas. O lançamento é acompanhado da estreia nacional de um filme documentário de Manthia Diawara - "Édouard Glissant, Um Mundo em Relação", que co-financiamos; de um debate e de uma performance que o tomaram como ponto de partida.
Pretendemos assim chamar a atenção para uma obra e um autor muito pouco conhecidos entre nós, mas que têm um lugar cimeiro nos debates recentes, e nunca tão politicamente atuais, sobre o estudo crítico dos processos coloniais, dos seus efeitos e legados culturais nas sociedades e culturas colonizadas e colonizadoras, e sobre a interpenetrabilidade cultural que caracteriza o nosso mundo globalizado.
Ao procurarmos situá-lo, não podemos deixar de notar como as diferentes filiações nesse campo de estudos coincidem amplamente com as zonas de influência dos antigos, e resilientes, impérios coloniais – os mundos anglófono, francófono, hispanófono, e lusófono.
Apesar das suas proximidades, surgiram com diferentes designações: "estudos póscoloniais" dominantes, "crioulidade e crioulização", "modernidade/colonialidade", "mestiçagem", e outras. Em qualquer dos casos se questionam se os respectivos pressupostos e desenvolvimentos têm um valor geral, ou se ficam circunscritos a particularismos históricos; com defensores de um ou outro ponto de vista. Mas curiosamente, os diálogos entre as diferentes correntes são inexistentes ou quase; e se os anglófonos partem exclusivamente das experiências coloniais e pós-coloniais anglosaxónicas, o mesmo pode ser observado nos restantes casos; na América hispânica e no Brasil os estudos das relações interculturais coincidem com os processos de construção e definição das respectivas identidades nacionais; os espaços da francofonia (negritude, crioulidade, etc), ao contrário dos outros casos, mantêm o seu centro de gravidade em França; e entre nós, vive-se privilegiadamente na paróquia lusófona.
No lugar das indiferenças mútuas, às vezes só relativamente indiferentes, parece-nos que seguir as pisadas de Glissant pode levar-nos por um caminho mais interessante e fecundo.
Se abordarmos o conjunto destas correntes como um arquipélago, seguindo o modelo de pensamento arquipelágico que propõe, será certamente possível reconhecer e proporcionar ligações litorais e de horizontes, sem que cada uma das ilhas abandone as suas especificidades, e idiossincrasias. Parafraseando Édouard Glissant, uma forma de pensamento mais intuitivo, mais frágil, exposto mas também disposto ao caos do mundo e aos seus imprevistos e desenvolvimentos.
Este livro abre a passagem para um arquipélago interpretativo cujos mares o Africa.Cont pretende continuar a navegar. www.edouardglissant.fr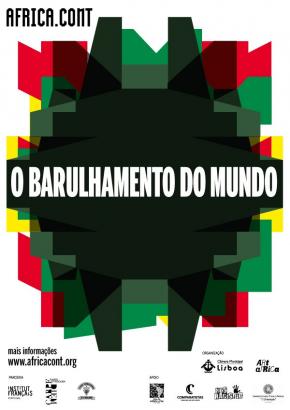 19h00 POÉTICA DA RELAÇÃO, de Édouard Glissant
Lançamento do livro. Edição portuguesa pela Sextante/Porto Editora
Projecto co-financiado pelo AFRICA.CONT/CML
ÉDOUARD GLISSANT, UM MUNDO EM RELAÇÃO, de Manthia Diawara
Documentário, 2010, 51min | [estreia nacional]
Projecto co-financiado pelo AFRICA.CONT/CML
Manthia Diawara acompanhou Édouard Glissant no Queen Mary II, para uma travessia do Atlântico entre South Hampton (Reino Unido) e Brooklyn (Nova Iorque), uma rota que tantos escravos atravessaram. Uma viagem também pelo pensamento de
Édouard Glissant, dividida em temáticas diferentes, que traz uma nova luz ao seu trabalho.
Poeta, filósofo e romancista Édouard Glissant (1928-2011), francês nascido na
Martinica, é um dos principais pensadores contemporâneos no universo da crioulização, da diversidade e da identidade cultural. Desenvolve as teorias da Poética da Relação e de Todo-Mundo (Tout-Monde), nas quais o conceito de "relação" vem desconstruir a ideia de identidades fixas e unitárias, na defesa de uma nova dimensão da identidade na relação, um processo aberto interdependente, um sistema relacional que produz novas identidades, que acredita e valoriza a diferença e o direito à opacidade, sua e dos outros, reverso da mundialização uniformizante, um encontro onde despertamos o imaginário do mundo no outro.
Édouard Glissant é uma daquelas vozes excecionais que iluminam ou perturbam o trabalho e o pensamento daqueles que o cruzam pelo livro ou pela poesia. Nesta biografia intelectual, Manthia Diawara traça o perfil de Édouard Glissant e do seu conceito de Todo-Mundo. Uma voz que irá marcar o século XXI.
TRAILER
Realização Manthia Diawara | Câmara Karim Akadiri Soumaila | Som Didier Brudell, Karim
Akadiri Soumaila | Montagem Laurence Attali | Assistentes Daman Diawara, Edgardo Parades
| Assistente de Produção na Martinica Danielle Nollet | Música Jacques Coursil | Tradução
Christopher Winks
A RELAÇÃO PARA ALÉM DA TOLERÂNCIA
Mesa Redonda com Manthia Diawara, Miguel Vale de Almeida,
Manuela Ribeiro Sanches e José António Fernandes Dias
22h00 CAIXA PRETA, um espectáculo de André e. Teodósio com Diogo Bento
Performance
"Tem o tempo a sua ordem já sabida; O mundo, não." Camões
É com frequência que quem se dedica à aventura acabe por ir de encontro ao pior da experimentação.
Que afinal de contas o tempo dispendido em construção poderia ser inversamente calculado como anos andados à deriva.
Foi o que aconteceu a este 'descobri dor' que deu à costa na pior das manifestações do homem: uma caixa preta só comparável ao mercado dos escravos de Lagos. A convite do AFRICA.CONT, eis a minha homenagem a Édouard Glissant.
Porque a caixa preta é também a caixa negra onde se visualizam os acidentes do percurso da humanização.
Um espectáculo de André e. Teodósio | Interpretação Diogo Bento | Produção
Cristina Correia | Co-Produção AFRICA.CONT/CML e Teatro Praga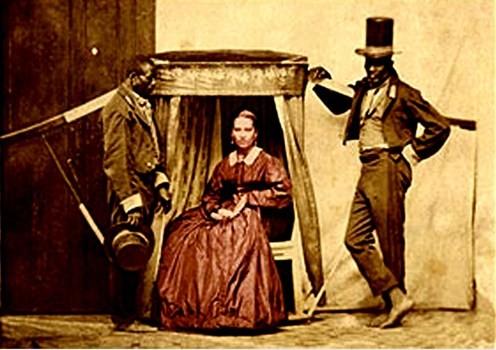 PARA ALÉM DA TOLERÂNCIA
[BEYOND TOLERANCE]
INSTITUT FRANÇAIS DU PORTUGAL | 25th October | 7 pm – 11 pm
"In the current panorama of the world, the main question is to know how to be oneself without suffocating
the other, and how to open oneself up to the other without asphyxiating oneself."
(E. Glissant, Introduction à une Poétique du Divers, 1996)
Continuing the editorial project that is part of the AFRICA.CONT programme, we are publishing the book Poética da Relação [Poetics of Relation] by Édouard Glissant, thus inaugurating our first incursion into the fields of the essay and the social and human sciences. Its launching will be accompanied by the Portuguese premiere of a documentary film by Manthia Diawara which we have co-produced. - Édouard Glissant, Um Mundo em Relação [One World in Relation] - , by a debate and a performance that take it as a starting point.
We thus intend to draw attention to a work and an author, almost unknown among us, although they occupy a leading position in recent debates, which have never been so politically urgent, concerning the critical study of colonial processes, their effects and cultural legacies in the colonised and colonising societies and cultures, and the cultural interpenetrability that characterizes our globalized world.
In trying to situate it, we cannot help noticing how different filiations in this field of studies
broadly coincide with the areas of influence of the former, and resilient, colonial empires – the English-speaking, French-speaking, Spanish-speaking and Portuguese-speaking worlds.
Despite their proximities, they emerged with different designations: dominant "post-colonial
studies", "creolité and creolization", "modernity/coloniality", "mestizaje", and others. In any of the cases there is a questioning of whether the respective presuppositions and developments have an overall value or are restricted to historical peculiarities; with defenders of one point of view or another. But, curiously, the dialogues among the different tendencies are non-existent or almost non-existent; if the Anglophone restrict themselves exclusively to Anglo-Saxon colonial and post-colonial experiences, the same can be observed in the remaining cases; in Latin America and Brazil the study of intercultural relationships coincide with the processes of construction and defining of the respective national identities; the Francophone spaces (négritude and créolité, etc.), unlike other cases, still have their centre of gravity in France; and we, the Portuguesespeaking, live primarily under the parochial rubric of Lusophonia.
Instead of mutual indifferences, only relatively indifferent, it seems that following Glissant's
footsteps may lead us along a more interesting and fertile path. If we approach the set of these currents as an archipelago, according to the archipelagic model of thought, it will no doubt be possible to acknowledge and provide littoral and horizontal connections, without each of the islands abandoning their specificities and idiosyncrasies. To paraphrase Édouard Glissant, a more intuitive, more fragile form of thought, more exposed but also more disposed to the chaos of the world and to its unpredictabilities and developments.
This book opens the way to a new interpretative archipelago through the seas of which
Africa.Cont intends to continue to sail.
PARA ALÉM DA TOLERÂNCIA
[BEYOND TOLERANCE]
INSTITUT FRANÇAIS DU PORTUGAL | 25th October | 7 pm – 11 pm
7 pm POETICA DA RELAÇÃO [POETICS OF RELATION],
by Édouard Glissant
Book launch. Portuguese publication by Sextante/Porto Editora
Project co-financed by AFRICA.CONT/CML
ÉDOUARD GLISSANT, UM MUNDO EM RELAÇÃO [ONE WORLD IN
RELATION], by Manthia Diawara
Documentary, 2010, 51 min. | [Portuguese premiere]
Project co-financed by AFRICA.CONT/CML
In 2009, Manthia Diawara, with his camera, followed Edouard Glissant, on the Queen
Mary II, in a cross Atlantic journey from Southampton (UK) to Brooklyn (New York), a
route that so many slaves took. This extraordinary voyage resulted in the production of
fifty short clips in which Glissant elaborates on his theory of Relation. Diawara divided
the breathtaking video clips into four general applications of the theory of Relation that shed new lights on Gltssant's work.
The poet, philosopher and novelist Édouard Glissant (1928-2011), a Frenchman born
in Martinique, is one of the leading contemporary thinkers in the universe of creolization, of diversity and of cultural identity. He develops the theories of Poetics of the Relation and of Whole-world (Tout-Monde), in which the concept of "relation" deconstructs the idea of fixed and unitary identities, in the defence of a new dimension of identity in the relationship, an open, interdependent process, a relational system that produces new identities, that believes in and values difference and the right to opacity, its own and that of others, the reverse of the standardizing world approach, an encounter in which we awaken the imaginary of the world in the Other.
Édouard Glissant is one of those exceptional voices that illuminate or unsettle the work and thought of those who come across him through his books or poetry. In this intellectual biography Manthia Diawara draws out Édouard Glissant's profile and that of his concept of the Tout-Monde. A voice that will mark out the XXI century.
Director Manthia Diawara | Camera Karim Akadiri Soumaila | Sound Didier Brudell, Karim
Akadiri Soumaila | Editing Laurence Attali | Assistants Daman Diawara, Edgardo Parades |
Production Assistant in Martinique Danielle Nollet | Music Jacques Coursil | Translation
Christopher Winks
A RELAÇÃO PARA ALÉM DA TOLERÂNCIA
[RELATION BEYOND TOLERANCE]
Round table with Manthia Diawara, Miguel Vale de Almeida,
Manuela Ribeiro Sanches and José António Fernandes Dias
10 pm CAIXA PRETA [BLACK BOX], a show by André e. Teodósio with Diogo Bento
Performance
"Time has its order already known; the world does not." Camões