Decolonising the City
A participação no programa está condicionada a inscrição através do e-mail: miraforum@miragalerias.net
A entrada no debate está limitada à lotação máxima, tendo prioridade os participantes no percurso pedonal.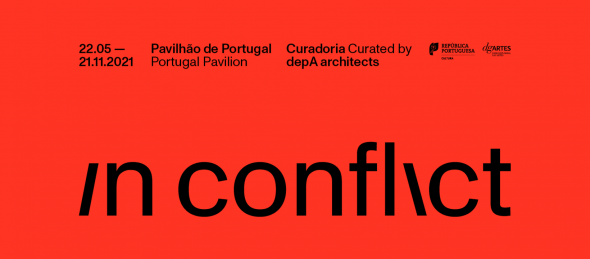 PROGRAMA:
14h00/ Percurso pedonal tem ponto de encontro na entrada dos Jardins do Palácio de Cristal. Termina no MIRA FORUM onde se realiza o debate "Decolonising the City".
Este evento é composto por um percurso pedonal organizado pelo colectivo InterStruct, com duração aproximada de duas horas e meia. O percurso será guiado e animado por Desirée Desmarattes e Natasha Vijay. O percurso antecede o debate no MIRA FORUM.
Debate organizado e moderado por Ana Jara e Miguel Cardina, com a participação de Desirée Desmarattes, Dori Nigro, Marta Lança e Paulo Moreira.
PERCURSO:
O percurso é da responsabilidade do colletivo InterStruct. Visa unir experiências pessoais, memórias coletivas e relíquias do colonialismo, oferecendo uma nova visão que nos permite examinar as raízes do preconceito individual e dos sistemas de opressão.
Propõe-se uma caminhada performativa como forma de ativismo que aborda a falta de atenção, reconhecimento e revisão das narrativas e ideologias colonialistas que circulam na sociedade portuguesa.
DEBATE:
O debate "DESCOLONIZAR A CIDADE" tem por objetivo problematizar a persistência de estruturas e imaginários coloniais no espaço público em Portugal. Partindo do lugar social e político da arquitetura, o debate pretende analisar de que forma o corpo da(s) cidade(s) mantém lógicas de (re)produção de representações coloniais, modos de segregação socio-espacial e hierarquias - ora vincadas, ora subtis - nas quais ainda reverberam dicotomias como as de centro e periferia, metrópole e colónias, norte e sul.
Essa perspetiva diacrónica sobre a cidade e os desafios de a descolonizar irrompe a partir de um presente onde se torna fundamental aprofundar as discussões sobre o racismo, a violência policial e as desigualdades, ou sobre as pertenças, migrações e diásporas, e que aponta necessariamente para um futuro no qual o Direito à Cidade se assume como um emergente horizonte de cidadania.
Evento integrado na 17ª Representação Oficial Portuguesa na Bienal de Arquitectura de Veneza. Comissariado pela Direção-Geral das Artes.
EN
Participation is subject to prior registration by e-mail: miraforum@galerias.net
Entrance to the debate is limited to a maximum capacity and participants of the walking tour will have priority.
14h00 / Walking tour beginning at the main entrance of Jardins do Palácio de Cristal finishing at MIRA FORUM, for the debate part.
This event consists of a walking tour organised by the InterStruct collective, lasting approximately two and a half hours. The walk will be guided by Desirée Desmarattes and Natasha Vijay. The tour is followed by a debate taking place at MIRA FORUM.
Debate organised and moderated by Ana Jara and Miguel Cardina, with the participation of Desirée Desmarattes, Dori Nigro, Marta Lança and Paulo Moreira.
Walking tour:
Joining personal contemporaneous experiences, collective memories and relics of colonialism to its wider historical context can offer new insight and enable us to examine the root causes of individual prejudice and systems of oppression. We propose a performative walking tour as a form of activism that addresses the lack of attention, acknowledgement and revision of colonialist narratives and ideologies that circulate Portuguese society.
The 'Decolonising the City' debate aims to question the persistence of colonial structures and mentalities in the public sphere in Portugal. Starting from architecture's social and political place, the debate is intended to analyse how the form of cities continues to (re)produce colonial representations, modes of social and spatial segregation and hierarchies - both clear and subtle - which are still abuzz with dichotomies such as centre and periphery, metropolis and colonies, north and south.
This diachronic view of the city and the challenges of decolonising it arises at a time when it is essential to discuss racism, policy violence and inequality on a deeper level, as well as to consider issues of belonging, migration and diasporas, and which also points to a future in which the Right to the City is an emerging horizon for citizenship.
Event part of the 17th Portuguese Official Representation at the Venice Architecture Biennale. Commissioned by Direção-Geral das Artes.