Black Performance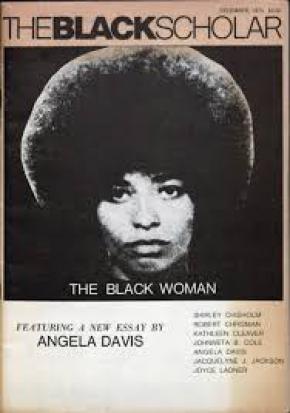 This special issue of The Black Scholar seeks examinations of performance as repertoire, memory, public and stage enactment that rigorously illuminate Black ways of knowing and ways of being. Performance serves as a mode of Black experience, consciousness, and activity that presents models for how blackness is lived and understood. It links creativity, mind, and body towards greater sense and sensibility. Performance gains currency here as a conduit for interpretation, invention, and change. Work in this issue understands performance as practice and theory–as both specificity and speculation. This issue seeks analyses of performative rehearsals and repetitions, broad conceptions of practice and preparation, collective stylings and structures, and embodied modes of positing futurity.
It invites three types of scholarship: vibrant and accessible critical articles (5000-7500 words), mixed-form performance scholarship (3000-5000 words), and Scholar Artists' experimental performance (3000-5000 words). Submissions should analyze and/or manifest creative performances and deployments of performance through embodied presence, community expressions, and performance scenarios.
Essays might focus on topics including, but not limited to:
genres, forms, and methods
social and community performances
performance traditions
performances of language, sound, visuality, text, space, time
performances of identity, identification, orientation
affect and feeling
experimental companies
stagings of plays
dance
theater
drama
musicianship
local and diasporic performances
embodied archives and performance practices
Please forward all queries/abstracts regarding the issue to the guest editor, Stephanie Leigh Batiste, at tbsblackperformance@gmail.com well before the due date and no later than September 1, 2018.
All authors must have their full articles uploaded directly to Editorial Manager (EM) at The Black Scholar for consideration and peer review no later than October 15th, 2018. Word count must include notes, citations, and equivalent space for images that will require pre-approval by the guest editor. We also require that written permission to use images from rights holders be obtained before submission. Please format per Chicago Manual of Style – endnotes only, no works cited/bibliography. See more of TBS's submission guidelines here. Any submissions that do not adhere to the guidelines stated in this CFP and on TBS's website will be sent back to the author.
This issue will be released in Fall 2019.
http://www.theblackscholar.org/call-for-papers/black-performance/