Open Doors will be dedicated to four countries from the Maghreb
The thirteenth edition of Open Doors will be dedicated to four countries from the Maghreb: Algeria, Libya, Morocco and Tunisia.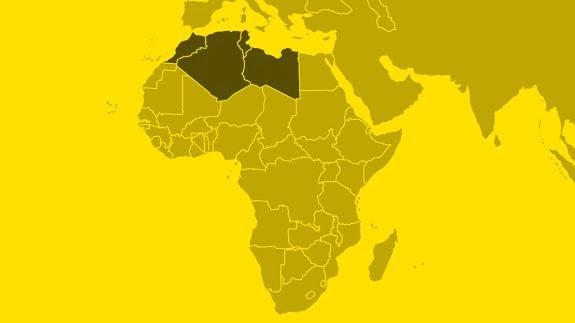 With the support of the Swiss Agency for Development and Cooperation (SDC) of the Federal Department of Foreign Affairs, Open Doors aims to highlight and offer support to films and filmmakers from the South and the East, where independent filmmaking is vulnerable, involving a different region every year.
The next edition will concentrate on production in four countries in the Maghreb (Algeria, Libya, Morocco, Tunisia), region that the section focused on for the first time in 2005.
The Festival will select a dozen projects and these will participate in the 2015 edition of Open Doors. The Co-production Lab (8 – 11 August) will bring the finalist directors and producers together with potential partners in order to encourage support for these projects to come to fruition.
Open Doors, in addition to enabling the selected directors and producers to meet possible co-producers, also offers participants workshops led by experts on relevant current issues in the film industry, which are held either in group session or in individual meetings. At the end of the four days the Open Doors Jury will give out several prizes. The Open Doors Grant, worth 50,000 CHF (ca. 40,000 Euro), is financed by the Swiss production support fund Visions Sud Est in collaboration with the SDC and the City of Bellinzona. Two further prizes will be awarded, one by the CNC (Centre national du cinéma et de l'image animée) and the other by ARTE.
In addition to these initiatives for professionals, the section also offers the general Festival audience the Open Doors Screenings, which present a selection of films that are representative of production in the countries involved.
The initiative is organized in close collaboration with the Locarno Festival's Industry Office and support from its partners ACE (Ateliers du Cinéma Européen), EAVE (European Audiovisual Entrepreneurs) and the Producers Network Marché du Film (Cannes Festival) and the TorinoFilmLab.
As with the two previous editions dedicated to production in Africa, the section also benefits from the input of Alex Moussa Sawadogo, an expert in African film and director of the festival Afrikamera in Berlin.
Applications for the 2015 edition can be made as of today on the website www.opendoors.pardo.chand are reserved for projects from the four Maghreb countries involved (Algeria, Libya, Morocco, Tunisia).
The 68th edition of the Festival del film Locarno will take place 5 – 15 August, 2015.