DZIMBANHETE ARTS INTERACTIONS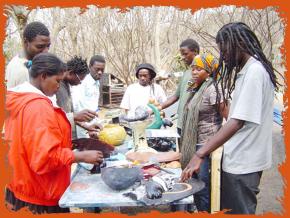 It's that time of the year when we reconnect again.. I hope I find you well. I am glad to announce our 2011 CALL FOR ARTISTS. Our yearly event, the DAI Month of Printmaking is due in a couple of months. This being our 3rd event we have advanced our associated workshop into a Printmaking Masterclass! Please find attached information and help spread out to as many of your printmaking friends as you can. For our previous activities see our website. Hoping you will be able to join us again this year.
Peace and Creativity!!
Jonathan.
DZIMBANHETE ARTS INTERACTIONS