Call for Pappers| FLUL - First Announcement and Call for Papers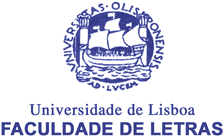 The Organising Committee of the International Seminar on "Canon, Margin and Periphery in the Portuguese Language Spaces" extends an invitation to all those interested in presenting a proposal for a paper, a panel and a session about any subject related to this topic.
Description
Present day power relations woven between the periphery and the centre have allowed for the negotiation to take place involving the meanings that call up the problematising categories of the paradigm based on the centre as a pole simultaneously producing and disseminating a founding, institutionalising heuristic of knowledge. The periphery may be looked at as being located on the margin of the centre on the basis of which the latter is defined. The relationship between the two is at one and the same time the centre's focal point of tension and attention in negotiating the problematics implicit in the social and economic roles they play with subsequent reflections on the different fields of human activity, extending from language to artistic production to intellectual and scientific thought. On the other hand, it has also happened that the social upheaval in today's world has allowed articulate founding instances of different kinds of knowledge to be dislocated from the centre to the periphery.
The forum on "Canon, Margin and Periphery in the Portuguese Language Spaces" wishes to provide an interdisciplinary approach that will ponder the negotiation of the paradigm according to which, knowledge associated with the centre is produced and disseminated, and discuss the role of the periphery in this negotiation process. The interdisciplinary blend as regards the topic will permit us to compare historical, linguistic and sociological perspectives as well as raise culturally informed and problematised questions connected with the canon, the margin and the periphery. In
this way, such questions will act as the aim and the theme of the research and discussion needed in the Portuguese-speaking world.
The Seminar on "Canon, Margin and Periphery in the Portuguese Language Spaces" will take place within the sphere of the MORPHE Research Group, Centre for Comparative Studies at the Faculty of Letters, University of Lisbon. The programme will consist of key-note speakers and round-tables apart from the individual papers. Panels of 4-5 participants may also be proposed.
Students, researchers and teachers may present papers. The abstracts of the papers should be sent no later than 30 September 2012 to the following address: periferiacec@gmail.com
Notification of the acceptance of the abstracts will be sent no later than 15 October.