Allen Isaacman no ICS
No dia 18 de Outubro próximo o historiador norte-americano Allen Isaacman irá apresentar no ICS-UL a sua pesquisa mais recente, num seminário intitulado: "Invisible Histories: Clandestine Migration from Mozambique to Zimbabwe 1900-2000".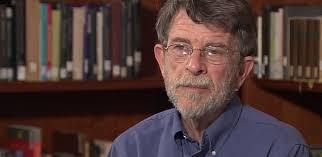 Allen IsaacmanTrabalhando sobre a história de Moçambique, Isaacman é um dos mais importantes investigadores do colonialismo português nos séculos XIX e XX. Ao longo da sua obra, parcialmente escrita em conjunto com Barbara Isaacman, Allen Isaacman oferece uma visão historiográfica fundadora sobre a sociedade moçambicana. Analisa as estruturas políticas e sociais africanas, o processo de ocupação colonial portuguesa, as principais características do seu modelo colonizador e o modo como afetou a vida das populações . O seu livro sobre a cultura forçado do algodão (Cotton is the Mother of Poverty: Peasants, Work and Rural Struggle in Colonial Mozambique 1938-1961) é um dos melhores exemplos deste trabalho historiográfico. Apoiante da luta pela libertação do território, Issacman envolveu-se pessoalmente na formação da nova nação moçambicana.
Nas suas obras, que listamos à frente, há uma preocupação constante com a realização de uma historiografia preocupada com os processos no terreno, nomeadamente com a intenção de trazer para o primeiro plano da análise historiográfica as práticas, expectativas e visões do mundo das populações locais.
Livros publicados
Mozambique: The Africanization of a European Institution, The Zambezi Prazos, 1750-1902 (University of Wisconsin Press, June 1972)
The Tradition of Resistance in Mozambique: The Zambezi Valley, 1850-1921 (Heinemann and University of California Press, 1976) Translated into Portuguese in 1979.
A Luta Continua: Creating a New Society in Mozambique (Fernand Braudel Center, SUNY, 1978)
Mozambique: From Colonialism to Revolution: 1900-1982 (Westview Press, 1983), written jointly with Barbara Isaacman
Confronting Historical Paradigms: Peasants, Labor, and the Capitalist World System in Africa and Latin America, Co-authored with Fred Cooper, Florencia E. Mallon, Steve J. Stern, and William Roseberry (University of Wisconsin Press, 1993)
Cotton is the Mother of Poverty: Peasants, Work and Rural Struggle in Colonial Mozambique 1938-1961 (Heinemann, 1996)
Slavery and Beyond: The Making of Men and Chikunda Ethnic Identity in the Unstable World of South Central Africa, 1750-1920 (Heinemann, 2005), written jointly with Barbara Isaacman. Translated into Portuguese published 2009 in Mozambique.
Dams, Displacement, and the Delusion of Development: Cahora Bassa and Its Legacies in Mozambique, 1965-2007 (Ohio University Press, 2013), written jointly with Barbara Isaacman. Translated in to Portuguese and to be published Fall 2016 by the Universidade Eduardo Mondlane Press