RETIROS NA NAVE Desenhar e Percorrer uma Paisagem
de 1 a 7 de Outubro de 2018 em Castelo de Vide Wandering and drawing a landscape - 1st to 7th of October, Castelo de Vide, Portugal
Aulas de Desenho e Percursos na Natureza: uma experiência de desconexão das tecnologias digitais no interior alentejano.
Durante uma semana, vamos desligar as nossas câmaras fotográficas e smartphones para ver, sentir e registar o que nos rodeia sem a mediação de ecrãs digitais. Ao desenhar levamos as linhas a dar uma volta, já nos dizia Paul Klee. Ao caminhar, inscrevemos traços nos percursos que atravessamos. Estas duas actividades articulam o tempo com o espaço e recolocam-nos no aqui e no agora. Através de exercícios de deambulação e de observação, vamos explorar várias técnicas de desenho que associam o gesto da inscrição gráfica ao gradual reconhecimento do lugar.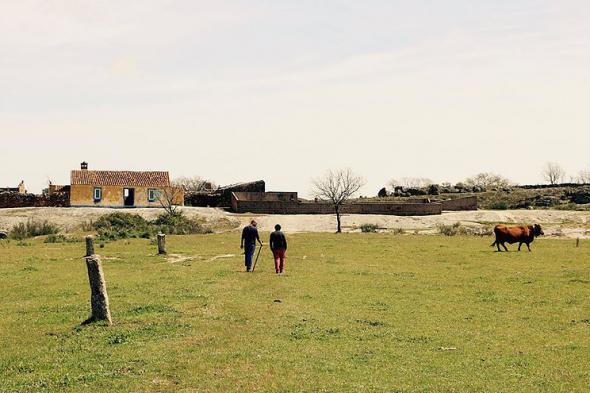 Drawing Classes and Walking tours in the Nature: an experience of disconnection of digital technologies in the Portuguese countryside.
For a week, we'll turn off our cameras and smartphones to see, feel and record what surrounds us without the mediation of digital screens. While drawing we take the lines for a walk, as Paul Klee once told us. When walking, we inscribe traces through on paths we are crossing. These two activities articulate time and space and relocate us here and now. Through walking and observation exercises, we will explore several drawing techniques that link the gesture of graphic inscription to the gradual recognition of the place.
PROGRAMA | SOBRE A NAVE | QUEM SOMOS | INSCRIÇÕES | CONTACTOS

PROGRAM | ABOUT NAVE | ABOUT US | SUBSCRIPTIONS | CONTACTS