Reflections on the Self. Five African Women Photographers, London
The new Hayward Touring exhibition Reflections on the Self presents women's visual narratives, as told through self-portraits and portraits of other women. The photographers are women whose views of the world have been shaped by their own experiences in Africa and the diaspora. Reflections on the Self is curated by Christine Eyene. She is Curator of Gwanza, Month of Photography 2011, Zimbabwe, and the African section of Photoquai 2011, Biennial of World Images, Musée du Quai Branly, Paris.
The photographers are Hélène Amouzou (Togo; lives and works Belgium); Majida Khattari(Morocco; lives and works France); Zanele Muholi (South Africa); Senayt Samuel (Eritrea, lives and works in the UK); Nontsikelelo Veleko (South Africa). These five photographers engage with issues such as identity, sexuality and displacement, and their work often overturns stereotypical expectations. Ranging from the beauty contest, street fashion and the veiled body in Orientalist paintings, the imagery here acts as a means of thinking about the 'self', both as subject and as object. These photographs reveal some of the ways in which women see themselves, and also how the female gaze is informed by the politics of representation.
Christine Eyene will give an introductory talk on Friday 18 March at 7.30pm in the Blue Room, Spirit Level, Royal Festival Hall. Admission free.
Until 3 April_ Southbank Centre, Belvedere Road, London, SE1 8XX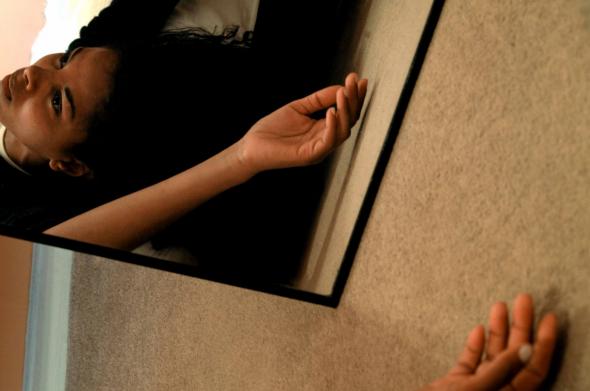 Senayt Samuel, ID series, 2003. Courtesy of the artist.