Novo EP do DJ Danifox "Dia não mata dia"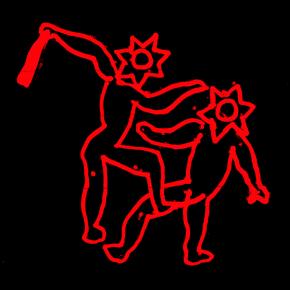 ©Márcio MatosOut and about for some time now, under his own name but also as part of the long-standing Tia Maria crew, Danifox refreshes the scene in 2022 with this distinctive EP. In quasi-permanent flirt with the dancefloor, the producer unfolds organic textures, bass and very lively drums to pass along this feeling of spontaneous creativity. "I want to write this song again" is repeated over and over in "SOLO", supported by suspenseful piano and various types of percussion. The bass appears to tie everything together, just occasionally grounding the groove.
"Sanidade" is similar in tone and construction, a brief, odd, 01:51 of loose vocals, brass and beats, a non-formatted structure, weird patterns, oozing style.
But the opener "Criança" already gives away all the science at work here. Bouncy yet introspective, Dani's hands sounding like a virtual band of jamming musicians. A rich and unexpected dance tune.
Up one level in "Long Way Talk (Reprise)": the organic core, by now clearly a signature, complemented by a discreet bleep, introducing a deep house sub-structure that suddenly vanishes 30 seconds before the end.
Still further on, "Lost" is the closest to a peak-time banger. Bleeps and hand drums go wild over a steady beat, the piano still keeping a circumspect tone, never giving the whole entirely away to a carefree dance mode.
A permanent game of body and soul acting out their respective claims over sound, we sense Danifox is fully present, respectful of a natural flow, and upon reaching "No Stage" it's hard not to take note of the masterful balance between organic and synthetic, happy and sad, timid and confident. There's definitely a voice here.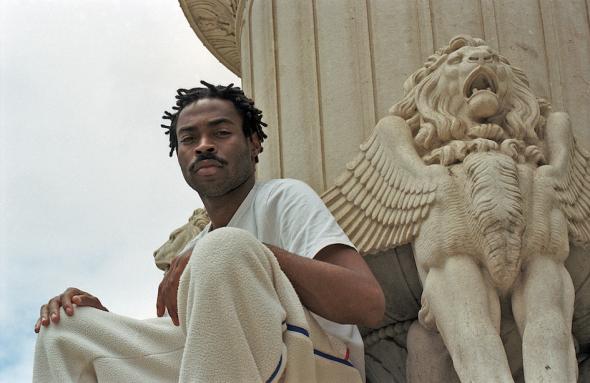 Danifox. ©Marta Pina
Agenda:
2 de Julho
Jardim de Verão na Fundação Gulbenkian
7 de Julho
Palco WTF do festival NOS Alive
A editora Príncipe apresenta 2 showcases no festival Primavera Sound:
Sexta-feira na edição de Barcelona, Príncipe 10 Anos c/ DJ Firmeza, DJ Kolt, DJ Lycox e DJ Marfox
Sábado na edição do Porto, Príncipe 10 Anos c/ DJ Firmeza, DJ Kolt, DJ Marfox e Nídia, ambos no palco - e com transmissão - Boiler Room.
***
Artist: DJ Danifox
Title: Dia Não Mata Dia
Label: Príncipe
Formats: Digital
CAT#: P047
Release date: 10 June 2022
Tracklisting
1. Criança
2. Long Way Talk (Reprise)
3. Sanidade
4. Lost
5. Solo
6. No Stage
Written and produced by PT Musik
Mastered by Pedro Cardoso (DJ N.K)
Artwork by Márcio Matos