Steffen (Germany)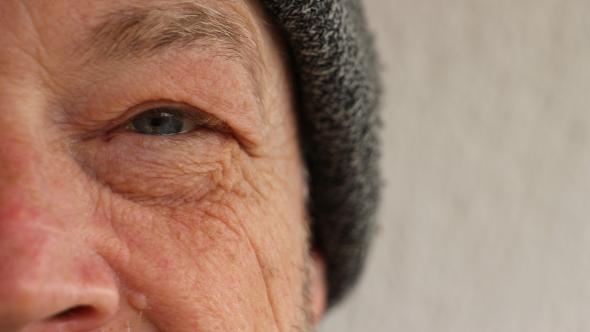 'Pain is inevitable, suffering is optional" says Steffen, walking slowly in the forest of Fisterra, in Galicia, Spain.
A peace activist who once served in the military at Operation Desert Storm, in 1990, he advocates for the human right to water and sanitation for everyone.
"I was sitting in my car near the Elbe River, in North of Germany, in Hamburg. I asked myself: What to do now?''
''I had lost everything. After the trauma of war, and then divorce came… Then this one friend robbed me of a quarter million euro of a deal. So! I was out of business, out of money and divorced.
I thought 'I can drive the car into the water and drown. Or I go to the water (Meaning driving to Lourdes and then walking to the Atlantic Ocean. He is using 'going to the water' as a metaphor of new life).' Then I realized that I only had 500 Euros left with me. In Southern Germany, we are one of the stingiest people in the world. We don't waste money. So, I thought after spending the 500 Euros, if I still don't want to live anymore, I have the option not to do so.
I filled up the tank, bought myself a backpack and packed everything and then drove to Lourdes in southern France. I had around 350 Euros left. I slept 3 days in my car. No one knew anything about it.
I sent an e-mail to five special people saying 'I am off, now' including the woman who kicked me out of the house because I could not pay the rent.
I thought going over the border to the French side my mobile phone would not work anymore. Because I had no contract in Europe. Unfortunately, Orange Telecom in France had some kind of contract with German Telecom. So, I received phone call from my family. They said they understood me and the only thing that mattered was that I was safe.
In Lourdes there is a nice beach called Lourdes's mother, Mother Mary of Jesus. I don't know how it happened; I lost my last 250 euros. I could not go back, and I could not go forward. But I thought 'I don't want to go back; I know what is there. So, I will walk the Camino (the Santiago de Compostela Pilgrim way) to here Fisterra with or without money.'
During the way, I noticed that I know how to give massages because in those times while serving in military I had learnt if from my wife. She was a doctor assistant, so she knew. And then it was my part to give massages to the soldiers in the field hospital. So that's what I did during this walk, giving massages to the pilgrims. In albergues they offered me food and let me stay in there. So, I had the accommodation and food for free. That's what I did all the way.
Nine years later I am living a totally different life. Living here in Finestra, at the end of the world, beautiful town. I met so many people and many stories who walk this 'Camino' with several reasons. And yes, "Pain is inevitable, but suffering is optional". We will always have pain in our lives, but at the end they will not define us, what will define us is how we react to them.
My Kaaba is HUMAN Stories
https://www.instagram.com/mykaabaishuman/
https://www.facebook.com/My-Kaaba-is-HUMAN-Benim-K%C3%A2bem-%C4%B0NSAN-238051790472665/