Julieta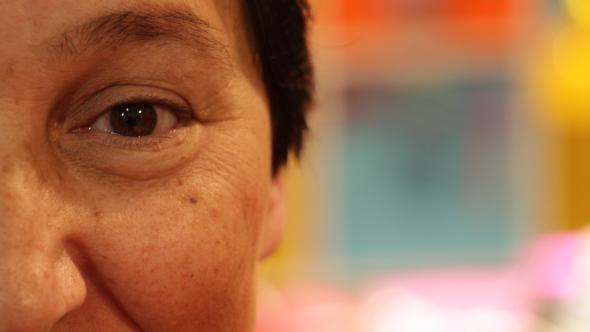 Julieta
p.p1 {margin: 0.0px 0.0px 0.0px 0.0px; font: 12.0px 'Trebuchet MS'; color: #000000; -webkit-text-stroke: #000000} span.s1 {font-kerning: none} span.s2 {text-decoration: underline ; font-kerning: none; color: #0000ff; -webkit-text-stroke: 0px #0000ff}
"Follow your dreams" she said with bright eyes. "Believe in yourself because others will doubt you. Making toys was my childhood dream. I have worked for a government office for 21 years. I had two kids, a stable income, a career… But I was unhappy because I was not doing what I liked, I was unhappy every day. So, after 21 years, I said "Enough! I don't want to be unhappy anymore. I want to do what I like." and everyone went "Are you insane? How can you even think about leaving behind this job? You have this great position, a great job, a career, a stable paycheck, a great insurance and all. Don't leave those behind!". I said "No! I will be a happy mother for my children.". I quit my job for my dream project… This is how I started making toys and carried on. Then I opened this store. It's called "Era Uma Vez Um Sonho" (It was Once a Dream).
"It had its difficulties of course. There weren't many toy makers in Portugal around that time to start with. Nor were toys of any importance. Just a toy… Which is not the case for me. They all have names, stories. Now I do the job I love every day. I am happy because I do the thing, I love every day. No pressure, no orders and I see happy faces every day. The people that walk in through these doors are special. Cause they know toys are more than just plastic. They are much more." says Julieta.
"People should not be afraid to take the first step. Isn't life itself scary? One should change the course at some point and take the risk for whatever they love"
Julieta celebrated her sixtieth birthday a short while ago. She has been doing what she loves for the past 20 years. She travels to Africa and other places whenever she can, volunteering to teach people how to make toys. Toys she taught people how to make are being produced in various different parts of the world.
I've met Julieta while I was wondering with whom I should start the project. Here's hoping this is the source of inspiration for those waiting on days for their dreams, scared to reach out. Cause her story is my story as it is yours, as it is ours.
The link is here for those looking forward to taking a peek at the magic world Julieta has created.
My Kaaba is HUMAN Stories