Ângela Ferreira, Pan African Unity Mural
Opening 16 November | 5 - 9 pm Bildmuseet, Umea, Sweden
"Director Katarina welcomes you to the exhibition at 7 pm followed by a conversation between Ângela Ferreira and museum curator Anders Jansson. The exhibition is inaugurated by vice-chancellor Hans Adolfsson, Umea University. The bar is open 5 - 9 pm. Guest DJ: Jakob Algesten.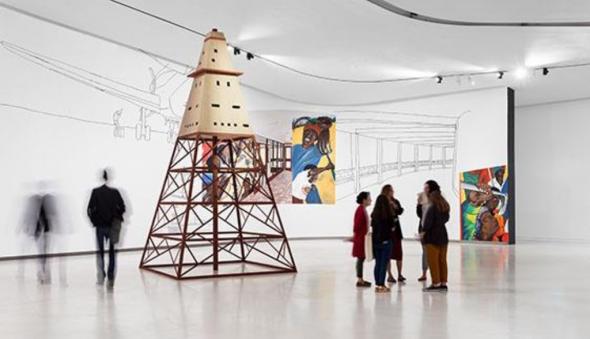 What is a home, and what does belonging mean for a person who is constantly on the move? Ângela Ferreira references South African singer Miriam Makeba and the US fugitive George Wright, interweaving their life stories with her own. The title of the exhibition, Pan African Unity Mural, refers to a mural which Ângela Ferreira created together with thirteen other artists in 1986-87 in Cape Town, South Africa, in protest against the apartheid regime.
Lisbon based artist Ângela Ferreira (b. 1958), Mozambique) is interested in post-colonial issues and how architecture and built environments bear traces of history, politics and ideology. In Pan African Unity Mural, the artists first solo exhibition in Scandinavia, she presents sculptures and murals in different spaces inside Bildmuseet. The exhibition is produced by Bildmuseet in collaboration with MAAT in Lisbon, and runs until 14 April 2019."
More information:
http://www.bildmuseet.umu.se/en/exhibition/angela-ferreira/31712