A New African American Identity: The Harlem Renaissance
---
With the end of the Civil War in 1865, hundreds of thousands of African Americans newly freed from the yoke of slavery in the South began to dream of fuller participation in American society, including political empowerment, equal economic opportunity, and economic and cultural self-determination.
Unfortunately, by the late 1870s, that dream was largely dead, as white supremacy was quickly restored to the Reconstruction South. White lawmakers on state and local levels passed strict racial segregation laws known as "Jim Crow laws" that made African Americans second-class citizens. While a small number of African Americans were able to become landowners, most were exploited as sharecroppers, a system designed to keep them poor and powerless. Hate groups like the Ku Klux Klan (KKK) perpetrated lynchings and conducted campaigns of terror and intimidation to keep African Americans from voting or exercising other fundamental rights.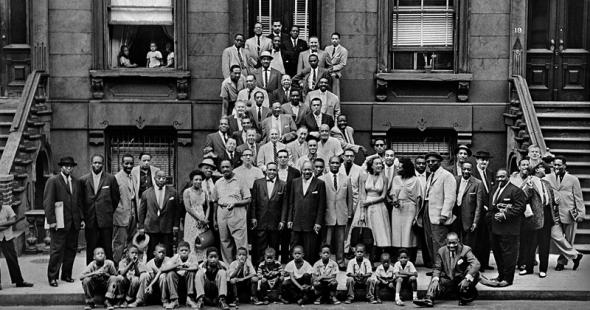 Harlem Renaissance
With booming economies across the North and Midwest offering industrial jobs for workers of every race, many African Americans realized their hopes for a better standard of living—and a more racially tolerant environment—lay outside the South. By the turn of the 20th century, the Great Migration was underway as hundreds of thousands of African Americans relocated to cities like Chicago, Los Angeles, Detroit, Philadelphia, and New York. The Harlem section of Manhattan, which covers just three square miles, drew nearly 175,000 African Americans, giving the neighborhood the largest concentration of black people in the world. Harlem became a destination for African Americans of all backgrounds. From unskilled laborers to an educated middle-class, they shared common experiences of slavery, emancipation, and racial oppression, as well as a determination to forge a new identity as free people.
The Great Migration drew to Harlem some of the greatest minds and brightest talents of the day, an astonishing array of African American artists and scholars. Between the end of World War I and the mid-1930s, they produced one of the most significant eras of cultural expression in the nation's history—the Harlem Renaissance. Yet this cultural explosion also occurred in Cleveland, Los Angeles and many cities shaped by the great migration. Alain Locke, a Harvard-educated writer, critic, and teacher who became known as the "dean" of the Harlem Renaissance, described it as a "spiritual coming of age" in which African Americans transformed "social disillusionment to race pride."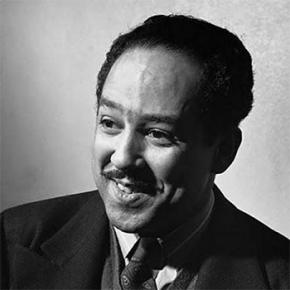 Langston Hughes (1902-1967) The Harlem Renaissance encompassed poetry and prose, painting and sculpture, jazz and swing, opera and dance. What united these diverse art forms was their realistic presentation of what it meant to be black in America, what writer Langston Hughes called an "expression of our individual dark-skinned selves," as well as a new militancy in asserting their civil and political rights.
Among the Renaissance's most significant contributors were intellectuals W.E.B. Du Bois, Marcus Garvey, Cyril Briggs, and Walter Francis White; electrifying performers Josephine Baker and Paul Robeson; writers and poets Zora Neale Hurston, Effie Lee Newsome, Countee Cullen; visual artists Aaron Douglas and Augusta Savage; and an extraordinary list of legendary musicians, including Louis Armstrong, Count Basie, Eubie Blake, Cab Calloway, Duke Ellington, Billie Holiday, Ivie Anderson, Josephine Baker, Fats Waller, Jelly Roll Morton, and countless others.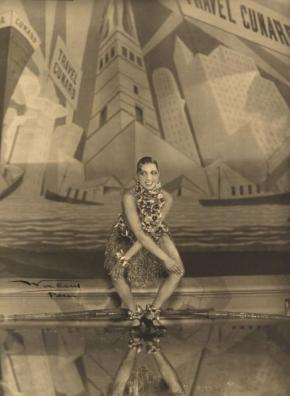 Josephine Baker, Stanislaus Julian Walery, 1926, Gelatin silver print, National Portrait Gallery, Smithsonian Institution.At the height of the movement, Harlem was the epicenter of American culture. The neighborhood bustled with African American-owned and run publishing houses and newspapers, music companies, playhouses, nightclubs, and cabarets. The literature, music, and fashion they created defined culture and "cool" for blacks and white alike, in America and around the world.
As the 1920s came to a close, so did the Harlem Renaissance. Its heyday was cut short largely due to the Stock Market Crash of 1929 and resulting Great Depression, which hurt African American-owned businesses and publications and made less financial support for the arts available from patrons, foundations, and theatrical organizations.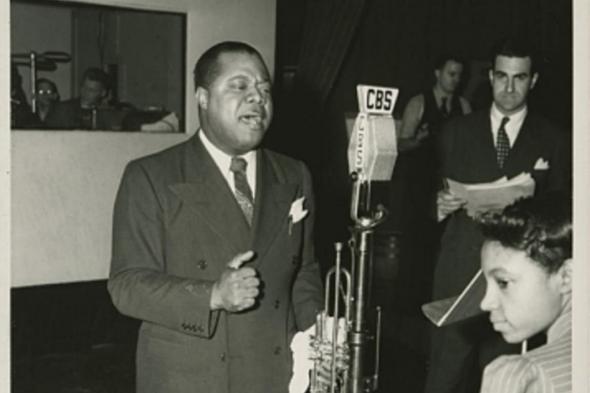 Collection of the Smithsonian National Museum of African American History and Culture
However, the Harlem Renaissance's impact on America was indelible. The movement brought notice to the great works of African American art, and inspired and influenced future generations of African American artists and intellectuals. The self-portrait of African American life, identity, and culture that emerged from Harlem was transmitted to the world at large, challenging the racist and disparaging stereotypes of the Jim Crow South. In doing so, it radically redefined how people of other races viewed African Americans and understood the African American experience.
Most importantly, the Harlem Renaissance instilled in African Americans across the country a new spirit of self-determination and pride, a new social consciousness, and a new commitment to political activism, all of which would provide a foundation for the Civil Rights Movement of the 1950s and 1960s. In doing so, it validated the beliefs of its founders and leaders like Alain Locke and Langston Hughes that art could be a vehicle to improve the lives of the African Americans.

W. E. B. Du Bois, Josephine Baker, Langston Hughes, Alain LeRoy Locke e Claude McKay, Marcus Garvey, Duke Ellington, Louis Armstrong, Zora Neale Hurston e Aaron Douglas
Article published here.