Public Statement
Spetember 25th 2023
In light of the academic publisher Routledge's decision to withdraw from circulation the book ''Sexual Misconduct in Academia'' (originally published in March 2023) and, successively, to exclude Chapter 12 ''The walls spoke when no one else would: Autoethnographic notes on sexual-power gatekeeping within avant-garde academia'' from publication, we want to express our solidarity with the editors and authors of the book. The decision to unpublish the chapter and make the book unavailable was justified last Friday by the publisher as stemming from the very "difficult position" it found itself after receiving "a series of legal threats from several parties". Since Routledge allowed threats of legal action to override the scientific processes of arbitration and peer review, which are essential to scientific progress, their decision constitutes a gesture that further discourages discussion about a serious and prevalent problem inside and outside academia, while moreover setting a dangerous precedent for future scientific research.
In a social context marked by disturbing attempts to limit scientific freedom, including the teaching of issues such as gender and racism in schools and universities in various regions of the world, and the silencing of complaints of sexual violence, particularly sexual and moral harassment, through the use of defamation laws, the decision to cancel the publication of an academic book chapter and make the book unavailable, despite peer review, especially since the book deals with the conditions of production of scientific knowledge, is unacceptable and needs to be condemned. This decision also places science hostage to the power asymmetries that exist in society, which could have implications for all research that generates social and ethical controversies.
Without prejudice to the investigation currently undertaken by the Independent Commission of the Center for Social Studies - whose findings are not yet known - with this statement, we want to express our solidarity and support with all the victims of sexual violence and moral harassment, as well as our support for denouncing these forms of violence anywhere, including at the Centre for Social Studies. We stand against any form of abuse of power inside and outside the university.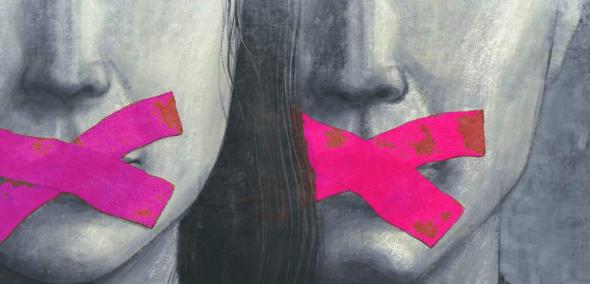 Signatures:
Alexandre de Sousa Carvalho
Aline Mendonça
André Cristiano José
Angeliki Sifaki
Avihai Stollar
Catarina Isabel Martins
Cecília MacDowell Santos
Daniela Nascimento
Danielle Araújo
Élida Lauris
Eva Garcia Chueca
Fabrice Schurmans
Fabrício Rocha
Fernando Goya Maldonado
Gaia Giuliani
Irina Velicu
Isabella Gonçalves
Isabel Maria Casimiro
João Rodrigues
Joana Sousa
Júlia Garraio
Lúcia Arruda
Luciane Lucas dos Santos
Luísa de Pinho Vale
Luiza Bezerra
Maria Elena Indelicato
Maria Raquel Freire
Mateo Martínez Abarca
Maurício Hashizume
Michela Giovannini
Olga Solovova
Patrícia Ferreira
Paula Sequeiros
Pedro Fidalgo
Rigel Lazu Cantú
Rita Alcaire
Rita Campos
Rita Santos
Rita Serra
Roberta Gondim
Sara Araújo
Sofia José Santos
Silvia Rodríguez Maeso
Sílvia Roque
Stefania Barca
Taciana Peão Lopes
Teresa Almeida Cravo
Teresa Cunha
Teresa Toldy
Vico Melo