Sara Chaves - The keys (chaves) to her songs
Sara Chaves was born on 5 May 1932 in Santo António do Zaire (now Soyo) and was baptised in the church of Nossa Senhora do Cabo. She showed singing ability from when she was five. During break at the school run by Amália Castelo Branco (a fine but very strict teacher) she sang songs for parades, fado and other songs which were played on the Radio Clube de Angola. What attracted her most was stories in song: "O Médico e a Duquesa" (The Doctor and the Duchess), "A Costureirinha da Sé" (The Cathedral Seamstress) and a "A Cruz de Guerra" (The Cross of War). The last of these was a fado which was banned during the colonial war. "Portuguese artists had a big influence over me in the first period that I was finding my way among songs," she reveals.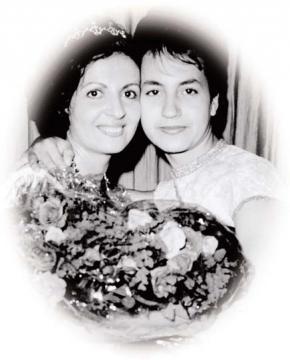 In 1942 she began her schooling at the Salvador Correia grammar school. On festival days she sang recitals with Garda and his group. On the children's broadcasts for the Rádio Clube and in shows with the band "Cabulas e Formigas," she preferred Portuguese, Brazilian and Spanish songs. She also got involved in amateur theatre and as an entertainer in private parties held on big estates. Her voice was her visiting card.
Five years later, in 1947, she joined the "De tanga" project, run by Artémio, Alegria Vidal, Artur Barbosa and Fernando Morais. "The group told local jokes and aimed at competing with Portuguese variety shows, which visited Angola at the time with sketches really out of context. Some of the texts were cut by the censor. The music was written by the Angolan pianist Francisco Gonçalves, who mixed the Portuguese melodic line with Brazilian rhythms, boleros and rhumbas."
In 1953 Sara Chaves made her first broadcast in the early trial sessions of what was to become the Emissora Oficial de Angola. The project was headed by Humberto de Mergulhão and Maria Natália Bispo. It started off in a small room next to the bathroom in the building that housed the post office management. Here she got to know Alba Clington and the Assis trio.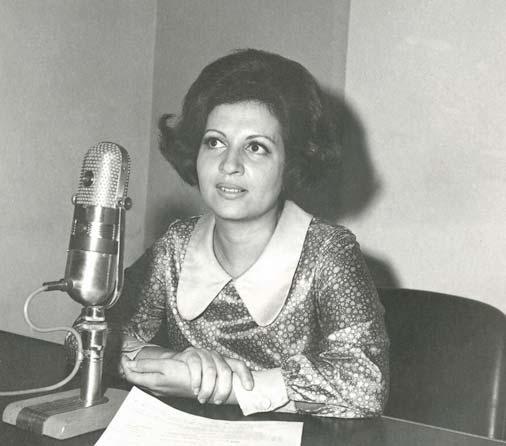 In 1959 she performed in Portugal, taking part in the first International Song Context, held at the Monumental Theatre in Lisbon. In 1961, she began singing some of the works of the Angolan songwriters Eleutério Sanches, Tonito, José Cordeiro dos Santos, along with mornas by B. Leza. This was a turning point in her career. "Music with an Angolan flavour was in my sights. I remember festivals when dances from the museke came downtown and groups like "As Lavadeiras", "Invejados" and the old "Sambo" sang to the rhythm of their drums," she recalls.
From then on she never stopped on the path that was strewn with the sounds of her land – and she defended them with all her might. When the colonial war began, she joined groups which played African rhythms and sang in Kimbundu, "verses unknown till then." She rehearsed in gardens with Kyezus, Africa Show and Massano. She also got to know the Negoleiros, Luis Visconde, Minguito and Elias dya Kimwezu.
She went to Portugal on leave, a benefit given to public servants working in the colonies. "Because I worked on the radio, I was curious to get to know other radio stations. I also felt that I was taking a message and thought that music could be one of the truest expressions of my land – since politics was banned," she recalls. It was at this time that she recorded a single with four tracks. "I insisted that they were Angolan songs: two by Eleutério, one by Tonito and another traditional one," she says. Straight after this she was invited to make another record. On it were "Cubata Distante" by José Cordeiro, "Lalé ni Muxima" by Bobella Mota and the poem "Surukuku" by Tomás Vieira da Cruz with music by Joaquim Luis Gomes. When on record, they seemed to have a sound which was "too symphonic" – it can't have pleased her completely. When Sara returned to Luanda, she took part in various radio shows – "Chá das Seis," "Kazumbi," "Noites Africanas" and "N'gola Cine".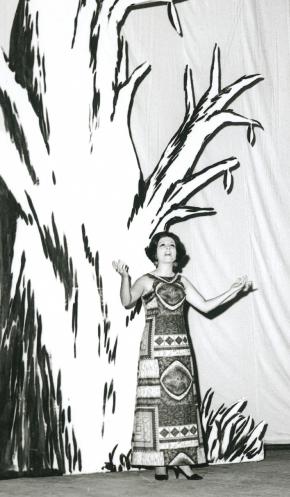 Real recognition for her talent came in 1966, when she wins the performance award at the Luanda song contest, with the famous song "Maria Provocação" by Ana Maria de Mascarenhas and Adelino Tavares da Silva. She still has vivid memories: "That night, in September 1966, in the Aviz cinema, there was only typically Angolan music to be heard. It was an overwhelming success and the sadness was also overwhelming when they announced that "Maria Provocação" could not be entered, because the organisers wouldn't authorise the typical Angolan instruments of Ngola Ritmos to be part of the orchestra. The jury gave 1st prize for lyrics to the song and 1st prize for performance to me. The music was a tremendous success and was still being played in Luanda in 1998. The Ouro Negro duo recorded it in Portugal and Martinho da Vila in Brazil. Ana Maria de Mascarenhas and Adelino Tavares da Silva added other songs to Sara Chaves' repertoire, among them "Senhora da Muxima," "Benguela Rua Nova," "Ritmo de Coração" and "Sangazuza."
In 1972, she retires from singing after a tour in Mozambique with the Ngola Ritmos (1968) and after becoming part of an African choral group. She then took charge of the music section of the Emissora Oficial de Angola. The shows "Serões para Trabalhadores" brought Angolan music back in the limelight. As she said: "Angolan music always had its own special place in the shows I put on."
Her own life, however, even as she became the standard-bearer for the sounds of Angola, was in for a tremendous upheaval. In 1973, when she was 40, an unknown man came up to her and asked for help. It turned out that he was her brother and she discovered that she was in fact an orphan. Her father was a white man from Madeira and her mother a half-caste born in Angola. She had been adopted when two and a half years old by a Portuguese couple and she always thought they were her real parents. From here on, many things tumbled into the open: her real grandmother was Jerónima, "old Tutúri" as she was known. She used to go to the Chaves house to do serving jobs and look after little Sara. During a frenetic search for her lost biological identity, she discovered that she had inherited her musical gifts from her father, who sang and played the guitar.
Once she had discovered her family roots, she was caught in a maelstrom, which dragged her from her country. In 1975 the insecurity in "her" Prenda district, as well as across the country, led her to embark for Portugal with her husband and two children. Behind her she left a life of the stage and song: "before leaving Angola, I offered my "singing dresses" to the great Belita Palma and other friends that stayed behind. I left my song sheets on the shelves in my house in Prenda. It was the end of a road I never wanted to reach."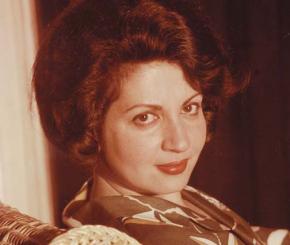 Sara Chaves
Over twenty years later, in 1998, she returned to Luanda. She was invited by the radio station LAC (Luanda Antena Comercial) to preside over the jury in the first song festival put on in the Angolan capital since independence. "I was thrilled to bits. The only thing I wanted," she confesses, "was to be recognised as the Angolan artist that I am and as the Angolan that I will always be, body and soul. On that trip I felt that all around me there was a weight of emotion. There is an intimacy with Luanda that spurs me on and makes me feel a single, whole person. On stage at the Miramar I sang "Maria Provocação" with all the vitality of the old days. I sang it and relived it. Nothing like this could ever happen to me in any other part of the world." She saw the marks of the past in this journey back to her city and the sounds that had always been her life. "During the festival I realised that the struggles are the same as those of old: there are still no incentives, no publishers, no shows. In fact, there is nothing of what is needed for life in an artistic milieu."
Then she opens up. She leaves her unrealised dreams hanging in the air. "I wish I had learnt Kimbundu. I wish I had really devoted myself to my country's music. Not just for the pleasure that it would have given me, but because I feel that this permeates the African life blood that courses through my veins."
in AUSTRAL nº 61, article kindly provided by TAAG - Linhas Aéreas de Angola