Riots, royal weddings and recession
Riots, royal weddings and recession. We have been here before. In 1981, when unemployment was at its highest level in nearly half a century and state racism was rife, a riot erupted in Brixton, south London, sparked by the death of a black teenager in police custody. The disturbances spread across the country, mostly in areas of economic deprivation and high racial tension. In the midst of all this, Lady Diana Spencer married Charles, Prince of Wales; 30 years later, undeterred by his parents' messy divorce, their son, William, has married Kate Middleton. Did the Royals hope to distract us from the spectre of job losses and increasingly privatised lives lived in debt? We shall never know.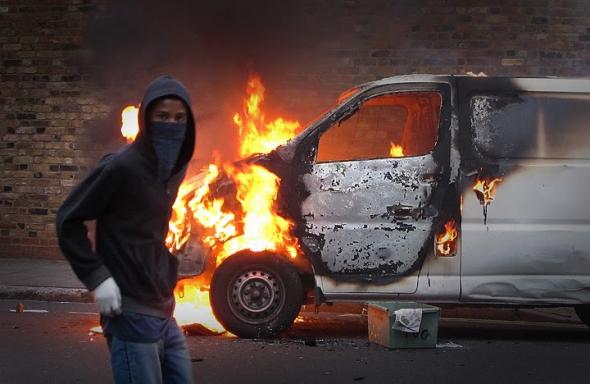 On Thursday 4 August, I was delivering a gift to a friend in Tottenham, north London. The area has one of the most ethnically diverse communities in the country and, at 8.4 per cent, the highest unemployment in the capital. It was dusk by the time I boarded the bus home to nearby Walthamstow. Barely had the journey begun when the driver announced an emergency diversion. As we swung off the usual route, we saw stacks of police cars, flashing blue lights and police tape demarcating a no-go area. Unbeknown to us, beyond the tape lay the body of 29-year-old Mark Duggan. The father of four, a black man, had been shot dead by police.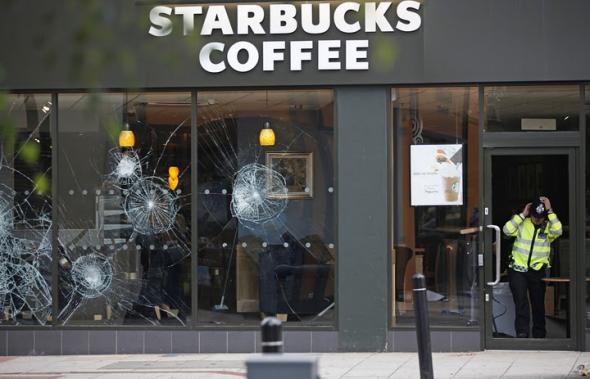 Forty-eight hours later, relatives and friends of the dead man marched to Tottenham police station, demanding to know why he had been killed. After several hours, they were none the wiser. Frustration at this display of contempt for Duggan's life tipped some of the protesters into rage. Before long, sections of Tottenham High Road were in flames. The following night, I lay in bed listening to sirens and helicopters as police attempted to quash a smaller riot and looting spree on Walthamstow High Street. Other neighbourhoods followed suit, not only in London, but across the country. In total, five people have died and 2,511 have been arrested during 160 incidents of rioting and looting.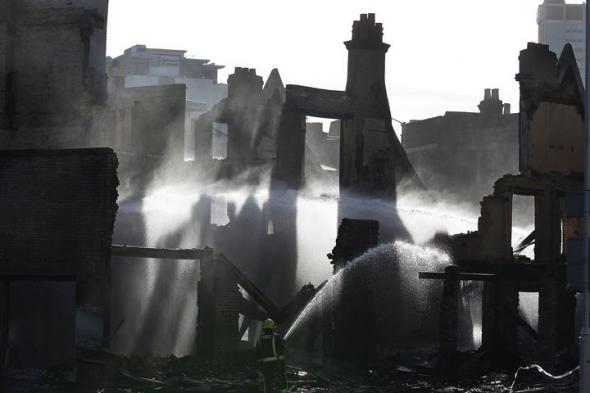 Unlike in 1981, today's rioters responded to police brutality by looting shops for sportswear, perfume, flat screen televisions, laptops and even rubbish bins. Theresa May, the home secretary, describes it as 'sheer criminality'. David Cameron, the prime minister, says rioters have 'a twisted moral code … a complete absence of self-restraint'. Streams of commentators have talked about 'mindless violence' and 'mindless youth', repeating each other's mindless clichés. Meanwhile, the tabloid press has declared the rioters 'feral'.
Few would deny that looting and rioting constitute criminal behaviour. What is less clear is whether the looters are any more 'twisted' or immoral than the rest of us, especially the politicians, the police and the economists in power. To borrow from the literary theorist Edward Said, should we not be asking our leaders to consider their own past – as well as that of our country – not so much out of guilt as self-awareness?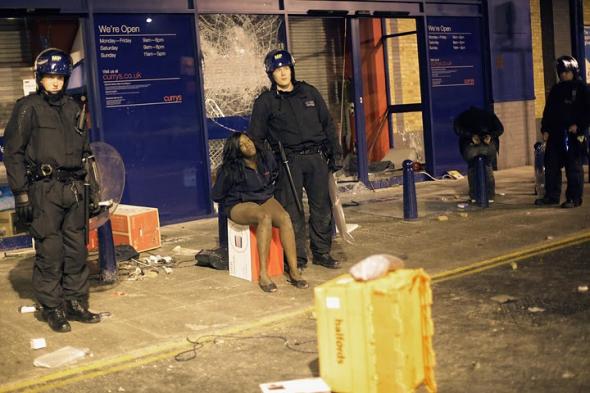 Let's start with the prime minister. In 1987, while studying at Oxford University, he was one of a group of students who smashed the window of a restaurant during a drunken night out. Wanton destruction seems to have been required behaviour for the all-male Bullingdon Club, the upper-class answer to an inner-city gang. Like some of the more athletic looters seen on our screens this month, Cameron ran away when the police turned up. But his friend Boris Johnson, who, like Cameron attended one of the world's most expensive schools, Eton College, spent the night in a police cell. Today, Johnson is mayor of London.
Nick Clegg, the deputy prime minister, has also shown a 'complete absence of self-restraint' in his youth. On a teenage trip to Germany, he and a friend got drunk and set fire to two greenhouses full of prized cacti collected from across the world over decades. Like Cameron, Clegg legged it. He only admitted to arson when confronted with the truth the following day. The distraught professor of botany, whose collection Clegg had destroyed, was persuaded not to press charges.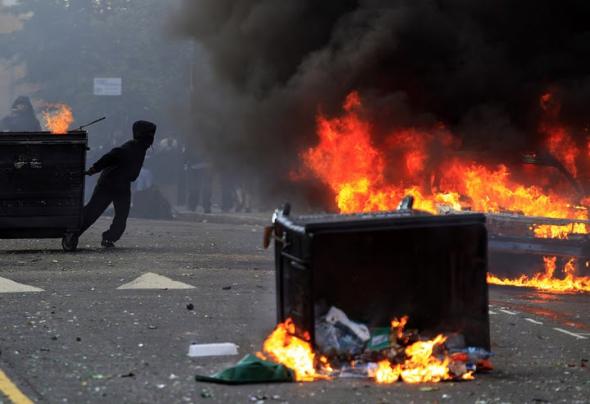 This story has remarkable parallels with the recent riots. Carla Rees, a 34-year-old internationally acclaimed flautist, lost her prized collection of flutes when rioters burned down her flat in Croydon, south London. It is unthinkable that if found, the culprits who committed this appalling act will not be charged and sentenced. The possibility they might be offered clemency and then rise to almost the highest office in the country is laughable.
Further evidence of the 'sheer criminality' of British politicians is easy to find. In 2009, details of expenses claims made by members of parliament were leaked to the press. Many politicians were found to have fiddled the system to the tune of thousands of pounds, some up to tens of thousands of pounds. Several are members of the current cabinet. Others, like Gerald Kaufman, held ministerial posts under Labour. Like our hooded looters, suited Kaufman had a penchant for televisions. He claimed £9,000 for one with a 40-inch screen, even though the official allowance was only £750. The former environment minister described his shopping spree as 'a bit daft' and was let off for looting the public purse. A few MPs have been sent to jail, but the vast majority, like Kaufman, remain free.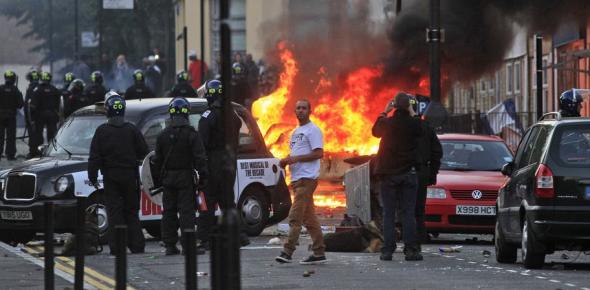 David Beswick has been less fortunate. During the recent riots, the 31-year-old put a 37-inch television in his car. He has been jailed for 18 months for handling stolen goods.
A few miles south of the spot where Mark Duggan was killed lies the City of London, Britain's beloved tax haven. The Square Mile, as it is known, is home to bankers, accountants and other feral financial and legal masterminds. Their addiction to casino capitalism has produced such catastrophic cock-ups that the global financial system has been brought to its knees. Propelled by the financial deregulation that was unleashed by Margaret Thatcher in the 1980s, their multi-million-pound salary schemes have exponentially increased the price of property in London, making life much harder for the many who are being pushed ever further to the periphery. To steal another of Cameron's descriptions of the riots, surely it is this that is 'frankly, sick'.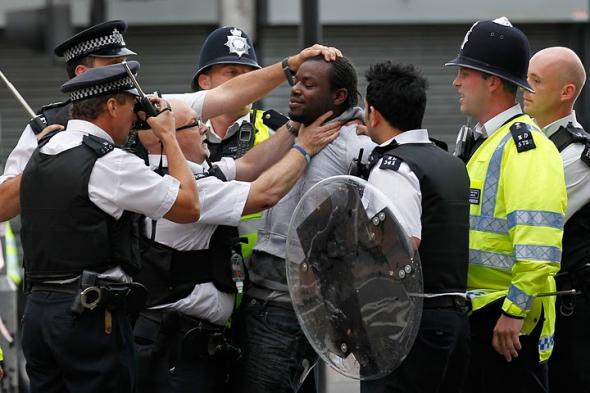 Not so, say our politicians.
In its attempt to get us out of the economic mess we are in, the current government – a coalition of the Conservative and Liberal Democrat parties – has embarked on rampant cuts. In Tottenham, the £3 million budget for youth services has already been cut in half. Next year it will fall again to £1 million. Meanwhile, the education maintenance allowance, which provided £30 a week to students from low-income families, has also been cut, hampering the ambitions of teenagers trying to climb out of poverty through study.
Cuts are one way the government is hoping to reduce our debt. Another is what business secretary Vince Cable politely calls 'quantitative easing'. Printing cash, in other words. This strategy has been used by other countries, like Zimbabwe, much to the ridicule of the British mainstream media and political elite.


The thud of hypocrisy does not end here. Seven months after Cameron criticised Egypt's efforts to block access to the internet, he is now considering increasing British police powers over social media networks like Twitter, Facebook and BlackBerry Messenger. Echoing the views of more authoritarian regimes, the prime minister says, 'Free flow of information can be used for good. But it can also be used for ill.'
The irony has not been lost on foreign nations, so often the object of British scorn. Xinhua, the Chinese news agency, comments: 'We may wonder why western leaders … tend to indiscriminately accuse other nations of monitoring, but … take for granted their own steps to monitor and control the Internet.'
The ritual condemnation with which our politicians discuss foreign nations is similar to the way they speak about their own people, particularly the poor and those from ethnic minorities. A prominent academic, speaking about the riots on the BBC, said the reason Britain has a problem is because of Jamaican 'intruders' and 'whites behaving like blacks'. In fact, David Starkey is a historian of 16th-century Britain. You would think he would have at least some understanding of his country's history of intrusion – colonialism, slavery and empire – during the intervening 500 years. But all we got was a bleating racist.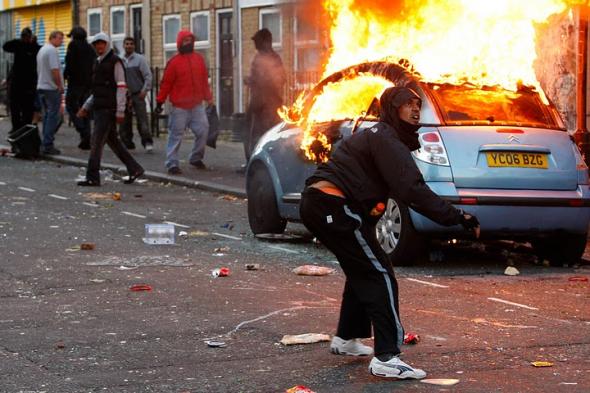 In Britain today, it often feels as though our leaders are living in a time warp. At every turn, the imperious finger is pointed and the racist rhetoric reeled out. They seem incapable of showing humility, or understanding that it is the system we have created that is mindless, twisted and feral.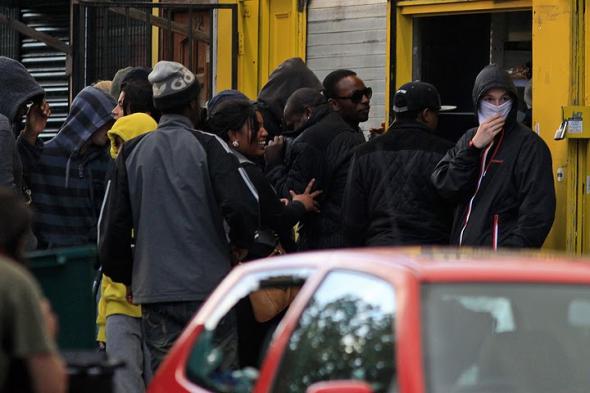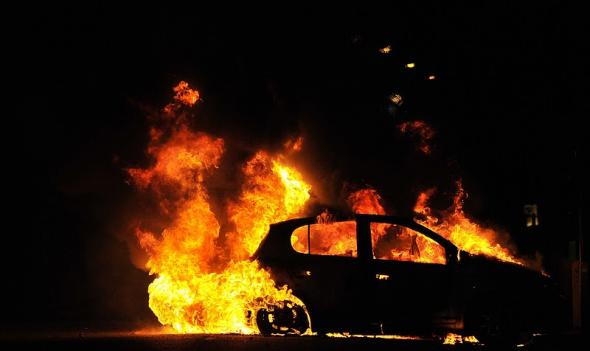 article originally published on PAMBAZUKA NEWS